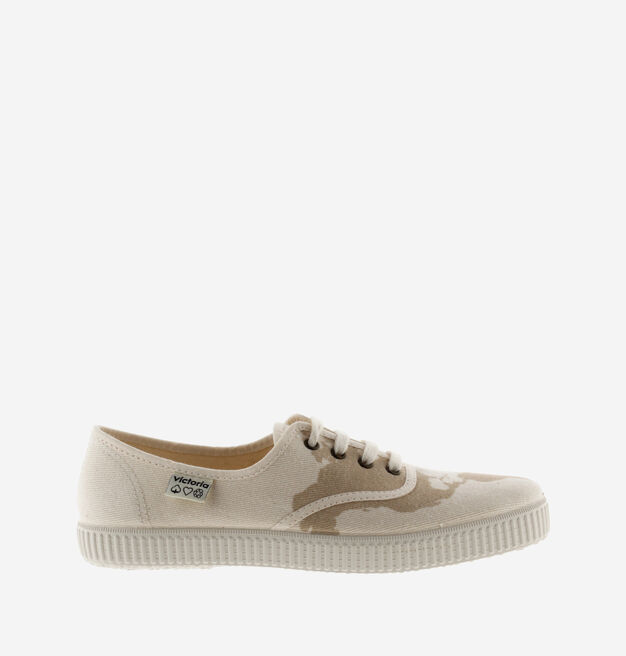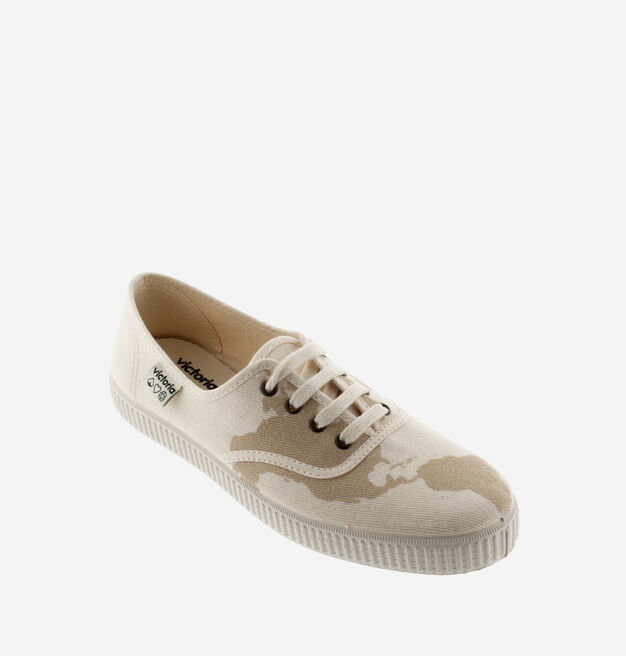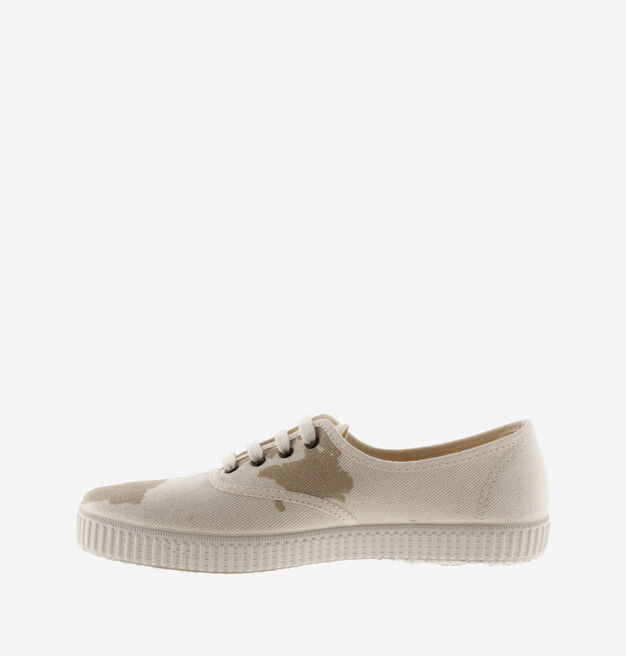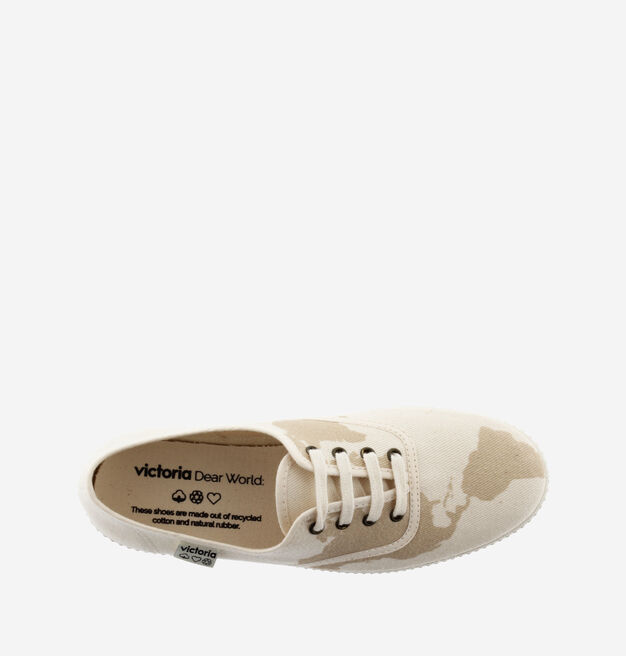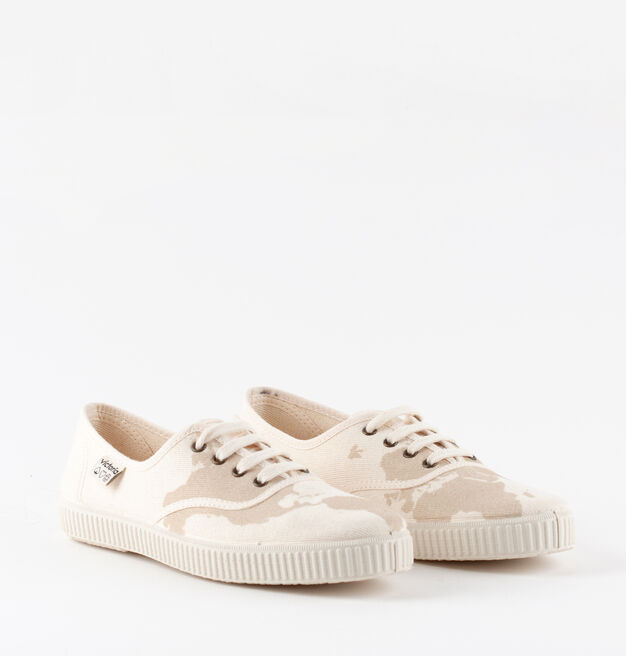 NUEVO 1915 RECICLADO DEAR WORLD CRUDO
Price reduced from
null
to
€ 39,90
Size:
Tip! Choose one size larger
* Free shipping and returns within 30 days
Info

Composition

Care

Size guide
New Dear World sustainable model! Our world map patterned trainers are made entirely from recycled fabrics and the sole is made from 20% recycled vulcanised natural rubber.Will you join us in the greenest fashion?
Made in Spain. Outer 50% recycled cotton 50% recycled polyester, inner 100% recycled cotton. Recycled lace. Natural rubber sole with 20% recycled rubber in its composition. This model does not contain animal components. 'Dear World' Sustainable model.
Do not wash:
One or more of the materials in these trainers is not suitable for washing. We recommend that you do not wash this model.
| | |
| --- | --- |
| SIZE | CM |
| 18 | 12.1 |
| 19 | 12.8 |
| 20 | 13.2 |
| 21 | 13.8 |
| 22 | 14.6 |
| 23 | 15.2 |
| 24 | 15.9 |
| 25 | 16.5 |
| 26 | 17.2 |
| 27 | 17.8 |
| 28 | 18.4 |
| 29 | 19.2 |
| 30 | 19.7 |
| 31 | 20.6 |
| 32 | 21.3 |
| 33 | 22 |
| 34 | 22.7 |
| 35 | 22.8 |
| 36 | 23.4 |
| 37 | 24.1 |
| 38 | 24.8 |
| 39 | 25.7 |
| 40 | 26.2 |
| 41 | 27 |
| 42 | 27.7 |
| 43 | 28.3 |
| 44 | 28.8 |
| 45 | 29.6 |
| 46 | 30 |
* Tip! Choose one size larger than usual