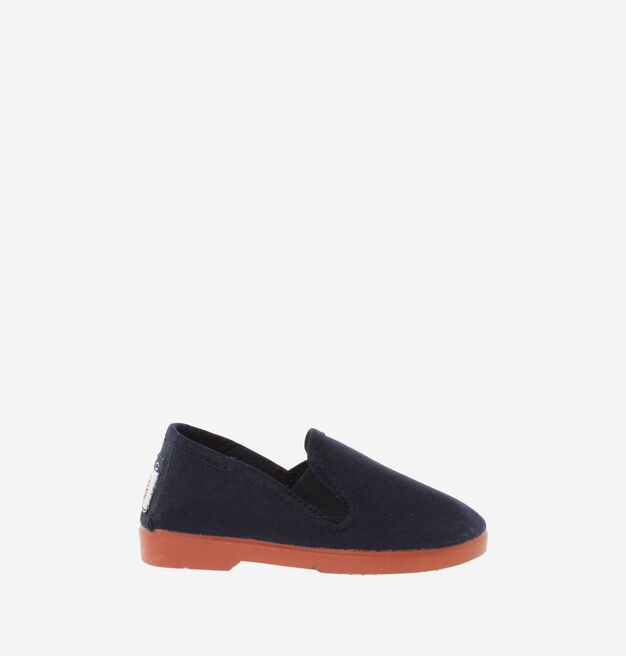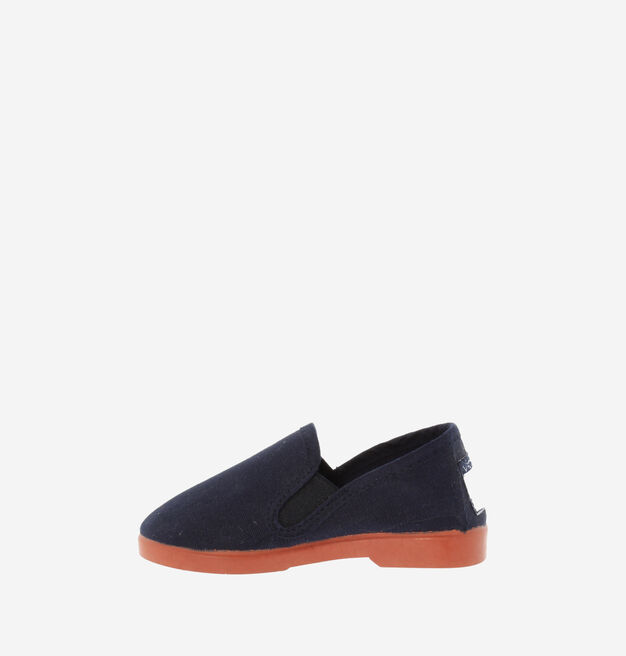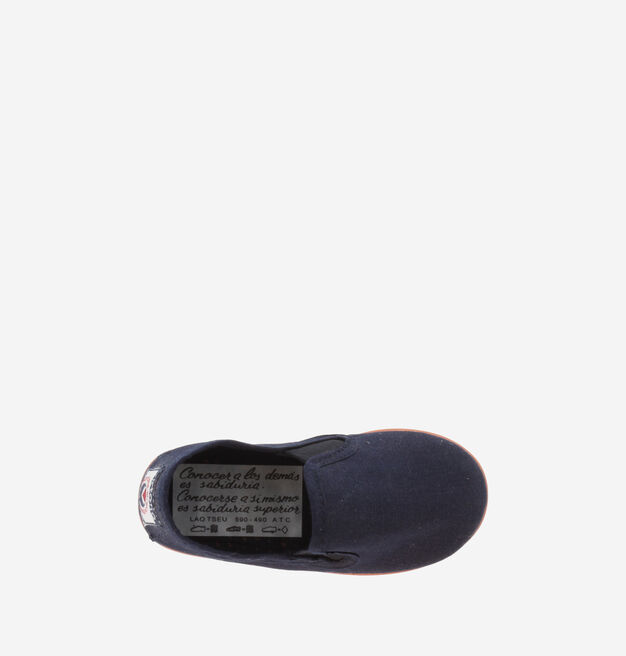 Price reduced from
null
to
€ 21,90
* Free shipping and returns within 30 days
Info

Composition

Care

Size guide
The canvas Gong Fu trainers you wore as a child still exist. Available from size 22 to 46. With a very comfortable and flexible caramel-coloured sole.Back to basics!
Made in Spain. Upper and lining is 100% organic cotton grown in Spain. Natural rubber sole from the Hevea tree. This model has no components of animal origin. 'Dear World' Sustainable model
Machine washable:
You can machine wash these trainers! It's important that you follow our instructions for washing: maximum temperature 30 degrees, high or double wash cycle, dry them outside in a horizontal position without exposing them to direct sunlight.
By following these simple steps your trainers will look perfect! If you didn't follow these steps and your trainers have stained, repeat the process and wash the again.
| | |
| --- | --- |
| SIZE | CM |
| 22 | 14.6 |
| 23 | 15.2 |
| 24 | 15.9 |
| 25 | 16.5 |
| 26 | 17.1 |
| 27 | 17.8 |
| 28 | 18.5 |
| 29 | 19.1 |
| 30 | 19.7 |
| 31 | 20.3 |
| 32 | 21 |
| 33 | 21.7 |
| 34 | 22.4 |
| 35 | 23.1 |
| 36 | 23.7 |
| 37 | 24.3 |
| 38 | 25 |
| 39 | 25.7 |
| 40 | 26.3 |
| 41 | 27 |
| 42 | 27.7 |
| 43 | 28.4 |
| 44 | 29 |
| 45 | 29.6 |
| 46 | 30.2 |