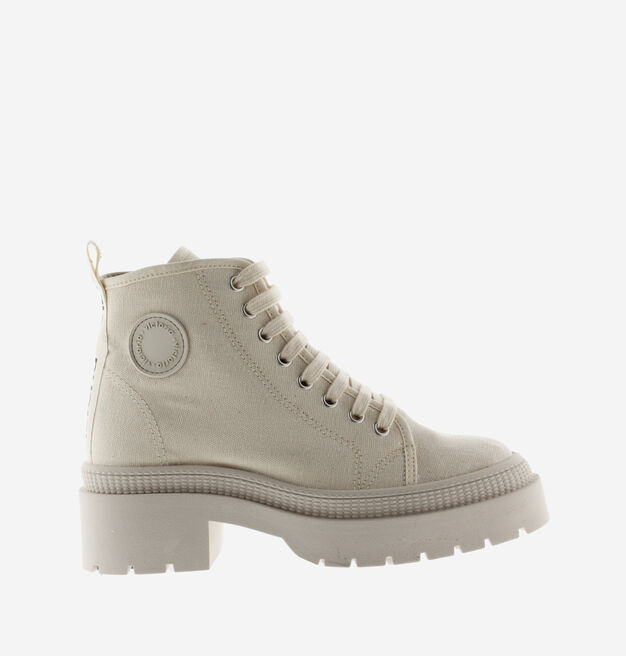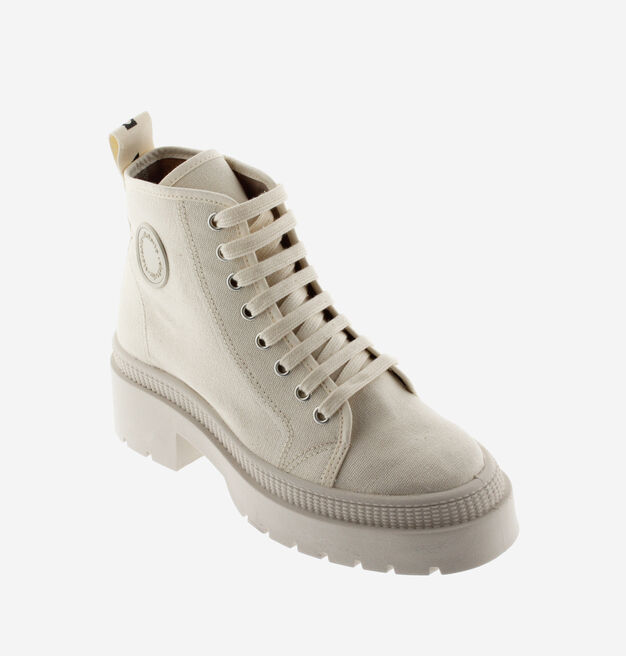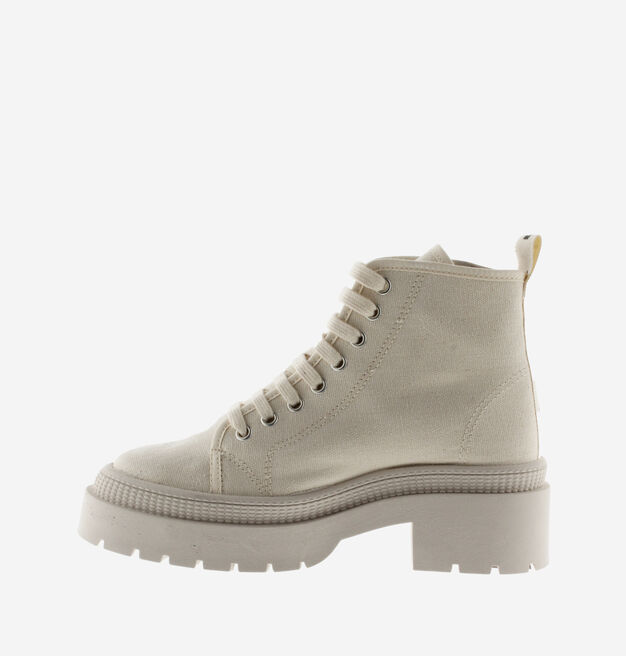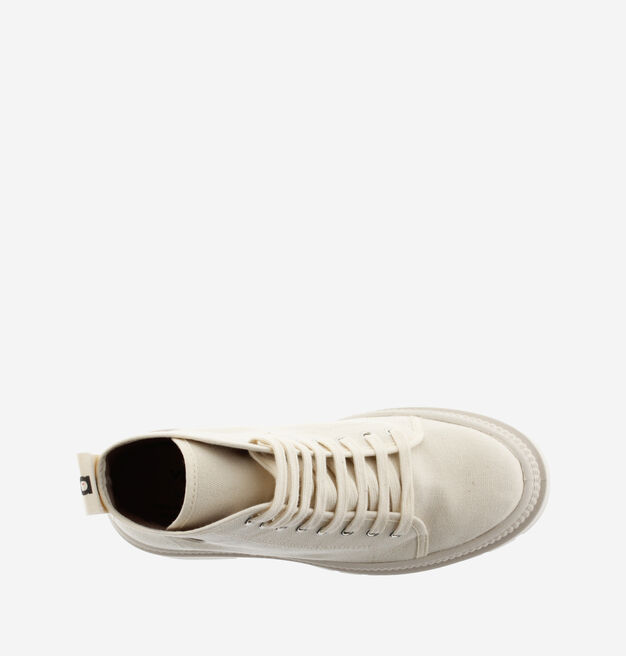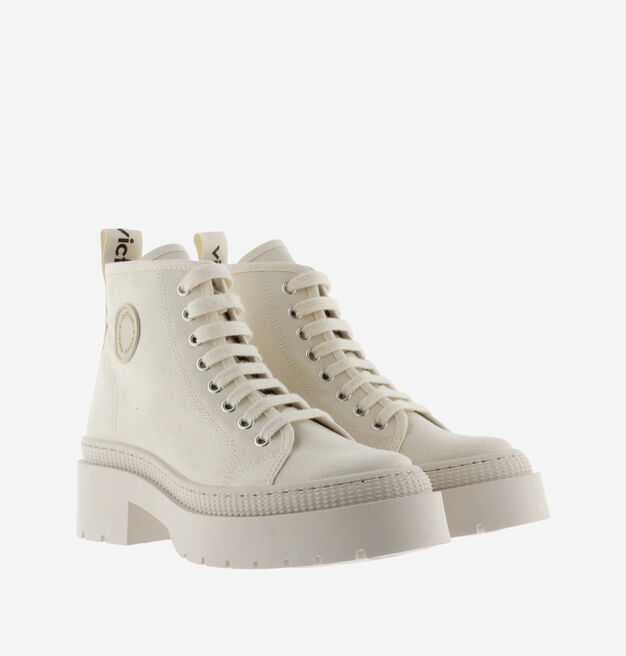 Price reduced from
to
€ 79,00
Delivery in 5 - 6 working days
FREE SHIPPING & FREE RETURNS
Info

Composition

Care

Size guide

Dear World
Cielo ankle boot for women, made in organic cotton with tonal laces to fasten. Side patch and sole in white, with a back pull tab for easier on and off. Comfortable and breathable.
Made in Spain.

Upper: 100% ecological cotton grown, spun and woven in Spain.
Lining: eco cotton.
Lining: with insole.
Outsole: P.V.C. Made with vegetable oils instead of mineral oils.
Outsole: 4 cm
Shaft height: 11 cm
This model is free from animal components.
Machine washable:
You can machine wash these trainers! It's important that you follow our instructions for washing: maximum temperature 30 degrees, high or double wash cycle, dry them outside in a horizontal position without exposing them to direct sunlight.
By following these simple steps your trainers will look perfect! If you didn't follow these steps and your trainers have stained, repeat the process and wash the again.
| | |
| --- | --- |
| ⠀⠀N⠀⠀ | ⠀⠀CM⠀⠀ |
| 36 | 23,3 |
| 37 | 24 |
| 38 | 24,6 |
| 39 | 25,3 |
| 40 | 25,9 |
| 41 | 26,6 |
How to measure your shoe size?
To find out your shoe size, measure the length of your foot. Measure the distance from your heel to the end of your longest toe.
If you are between two sizes, round up to the next highest size.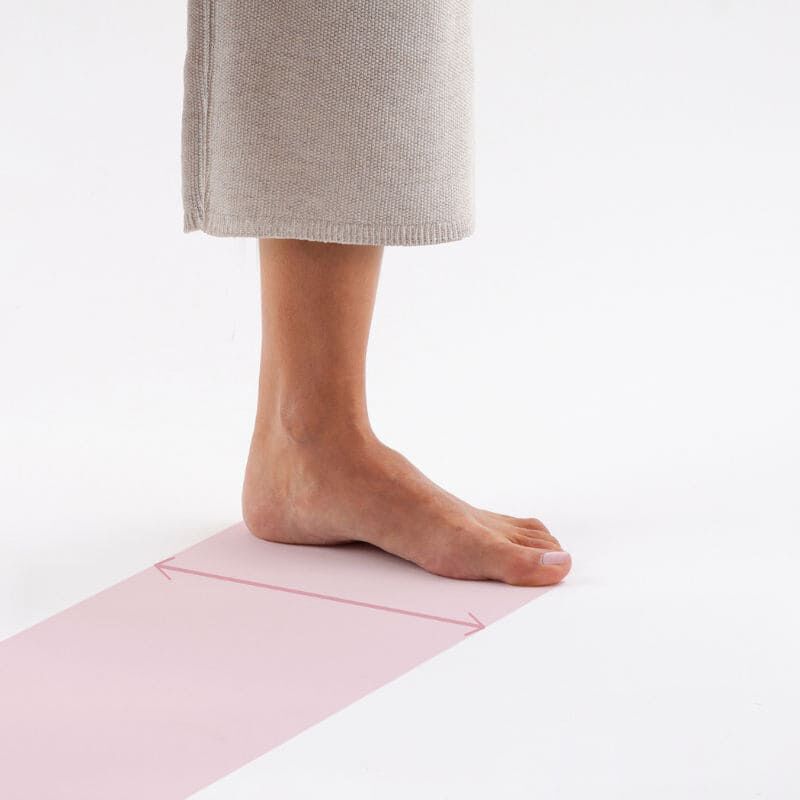 Our Cielo boots for women, in its most summery version. Produced from ecological cotton grown, spun and woven in Spain with a very comfortable white sole, laces and the victoria logo on the ankle.

Ideal to wear with trousers, dresses or mid length skirts. They'll be the perfect spring shoe, thanks to their breathable canvas fabric!