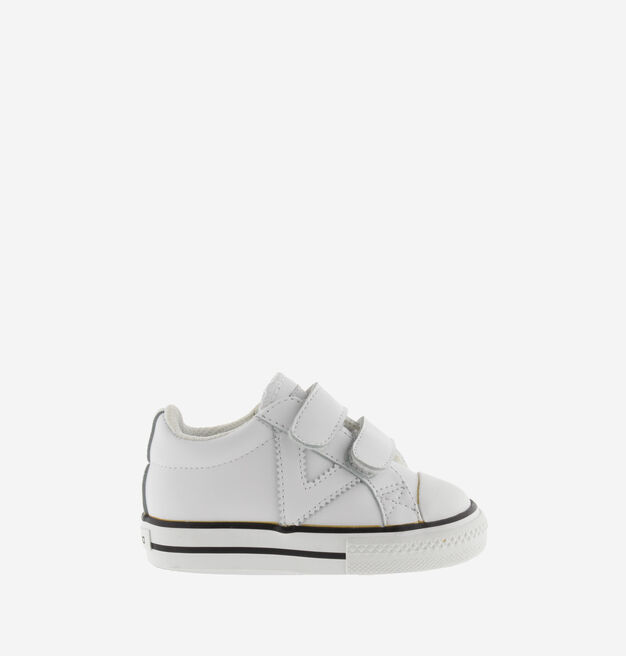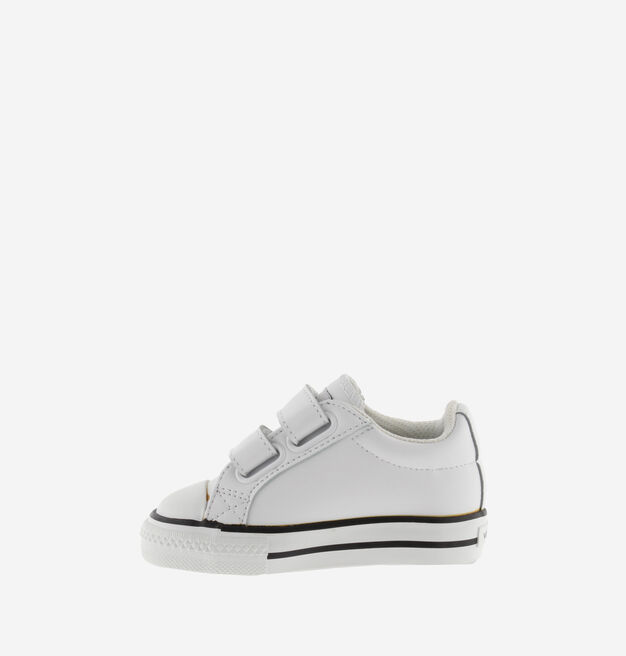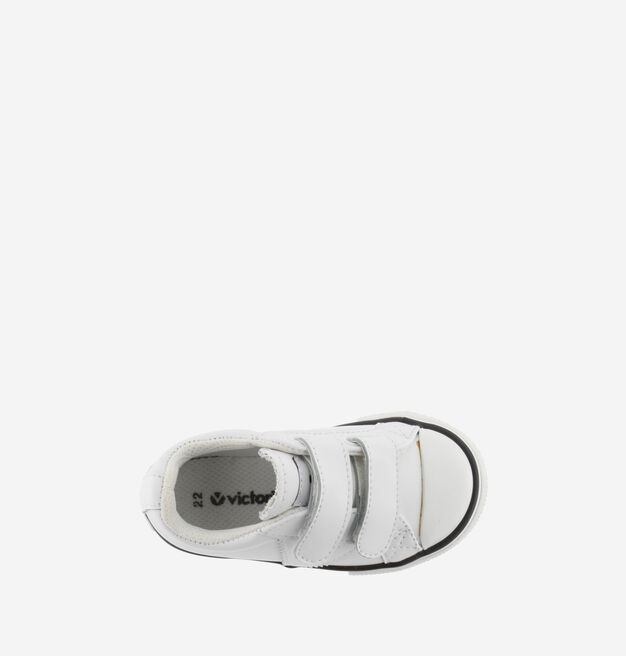 TRIBU SYNTHETIC EFFECT LEATHER TRAINER
* Free shippping in every order.
Info

Composition

Care

Size guide
Victoria trainers in black or white. They stand out for their comfort and lightness. They have a reinforced rubber toecap and double adherent strip for better foot support.
Sneakers made of vegan imitation leather material, with textile inner lining and high-density insole for greater comfort.
Made in China.

Upper: sinthetic. Upper: textile.
Outsole: rubber.
Closure: with adherent straps.
This model is free from animal components.

Do not wash:
One or more of the materials in these trainers is not suitable for washing. We recommend that you do not wash this model.
| | |
| --- | --- |
| SIZE | CM |
| 22 | 14 |
| 23 | 14.6 |
| 24 | 15.3 |
| 25 | 16 |
| 26 | 16.7 |
| 27 | 17.3 |
| 28 | 18 |
| 29 | 18.7 |
| 30 | 19.3 |
| 31 | 20 |
| 32 | 20.7 |
| 33 | 21.3 |
| 34 | 22 |
| 35 | 22.7 |
| 36 | 23.3 |
| 37 | 24 |
| 38 | 24.7 |
| 39 | 25.3 |
| 40 | 26 |
| 41 | 26.7 |
| 42 | 27.3 |
| 43 | 28 |
| 44 | 28.7 |
| 45 | 29.3 |
| 46 | 30 |